20% OFF ALL Perennials & Groundcovers

With Memorial Day behind us, the focus of many a gardener turns to perennials, and for good reason. Tons of amazing perennial plants are now sporting beautiful blooms and fantastic foliage.

To celebrate perennial season, we're offering an outstanding deal to help you start or expand your perennial garden. ALL perennials and groundcovers are 20% OFF starting today, May 31st.

You'll find thousands of plants spanning hundreds of varieties at our three locations in Yarmouth, Scarborough and Kennebunk. Don't know where to start? Our gardening pros will help you pick out just the right ones for your yard.

Here are a few of our favorites that have just arrived:


'Candy Mountain' Foxglove

The stunning, upward facing flowers of 'Candy Mountain' are rose-pink and show off their speckled centers beautifully on numerous flower spikes from June to July.
'Lucerne' Blue-Eyed Grass

A dainty, clump-forming, grass-like plant. Its pale blue flowers are veined in dark blue leading to almost violet eyes and golden throats. The plants are sterile, so they continue blooming all summer.
'Primadonna Deep Rose' Coneflower

This variety carries many blooms over a long period and will tolerate both heat and drought well. 'Primadonna Deep Rose' will rebloom without deadheading, but deadheading can improve appearance.

You'l find these and lots more right now at Estabrook's!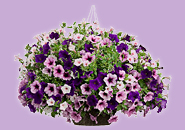 Get Creative with Containers

Do you want your window boxes, patio pots or hanging baskets to stand out from the rest? Let the folks at Proven Winners be your guide. Their website has an amazing collection of easy-to-follow container recipes.

Simply choose one of the hundreds of recipes and then visit Estabrook's for the plants, soil and pots you need. Easy!
Perennial Planting Guide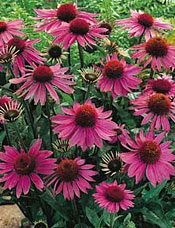 With so many styles, sizes and colors, perennial plants can make an ordinary garden into an extraordinary one. Best of all, they'll return year after year to spread their good cheer. Now that all perennials and groundcovers are 20% OFF, it's a perfect time to start or expand your perennial garden.

Follow these instructions to get your perennials off to a great start:

Choose the right number of plants for the area to be planted. This information can usually be found on the back of the plant tag, in our online catalog or by asking one of our knowledgeable staff members for help.


Pull back any bark mulch. Since most perennials enjoy a richer soil, Estabrook's recommends that a well balanced organic fertilizer and the addition of a 2-4" layer of compost, composted cow manure or other soil amendment is incorporated into the soil to a depth of 14-18" every time perennials are added to new areas or existing plantings. Level off the planting area after working in the soil amendment.


Make sure your plants are well watered, then dig a hole wider but not deeper than the root ball. Remove the plant from it's pot and if necessary, loosen its roots by gently fingering the bottom of the root ball or by scoring the sides of the root ball with a garden knife.


Insert your plant into the hole and backfill with soil while firming down well and making sure the plant remains level with the sides of the hole. We recommend the addition of a 1" "dam" of soil built 6-8" from the crown of the plant to form a "dish" that helps retain water.


Mulch the planting with a 3-4" layer of bark mulch or 1-2" layer of buckwheat hull mulch and water thoroughly.


Check for dryness daily for the first two weeks and water when needed until established. All plants appreciate extra water in periods of drought.



Like Us!

Follow Us!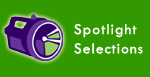 Our nursery is chock full of amazing shrubs bursting with color!



'Adonis Blue'
Butterfly Bush



'Twist-n-Shout' Endless Summer Hydrangea



'Paliban' Dwarf
Korean Lilac



'Hakuro Nishiki'
Dappled Willow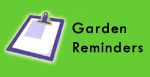 Late blight has been spotted in New Jersey and may be moving up the Northern Coast. Late blight can be extremely damaging to tomato and potato crops - we recommend you check any crops you might have for signs. You can find more info at the University of Maine's Cooperative Extension.

Tickets for the 2012 Falmouth Garden Tour are now available at our Yarmouth location. Please see their press release for more information.

It's time to start staking tall plants to prevent them from breaking and give them support to bloom this summer. You'll find everything you need at our retail locations.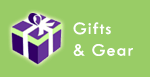 From the ultimate garden solution to perfect gifts, you're sure to find something great in our emporium!



Enjoy the majesty of tiny hummingbirds with our wide selection of feeders and food