PERENNIALS SALE
20% OFF ALL perennials & groundcovers in Yarmouth,
Scarborough & Kennebunk - Click Here for details

Rehabbing Your Garden After Rain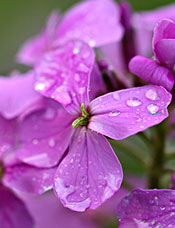 From drooping flowers to an increased threat of pests and disease, repeated rain storms like the ones we've been experiencing can be punishing on a garden. However, by taking a few simple steps you'll be able to get your yard back into shape in no time.

Annuals

With so many blooms, the rain can be especially hard on annuals. Your first chore will be to dead-head any spent blossoms. Next, inspect your plants for any fungal issues. If you see signs of any problems, spray them with an organic fungicide. Lastly, apply a multi-purpose fertilizer such as Miracle-Gro or Neptune's Harvest once the plants dry out. Continue to apply fertilizer during your next few waterings to help replace blooms.

Perennials

In the perennial garden, tall varieties seem to bear the brunt of most rain storms. Seek out these varieties and give them support with stakes if they're on the ground. Just as with your annuals, you should then dead-head any spent blossoms and check for signs of disease. Plants like Phlox, Monarda and Veronica are especially sensitive to fungi, so make sure to check these thoroughly. If you see any signs of trouble, apply an organic fungicide.

Vegetables

Look for any rot among your vegetable plants and remove or replace them as needed. This includes any seeds that have not germinated during the rain. Pick off any yellow leaves from the remaining varieties and stake taller plants to get them up out of the mud. Finally, check your plants for pests and fertilize with an organic fertilizer like Garden-tone from Espoma. A common pest is cabbage moth, which is a little white moth that lays eggs on broccoli and cabbage. If you see signs of this insect, apply BT Thuricide from Bonide.

As always, the garden professionals at Estabrook's are here to help you out. If you have concerns about a particular plant or pest problems not covered here, please contact us before the issue gets worse.



Thanks for subscribing to our garden newsletter! As a thank you, please take advantage of these
exclusive coupons
.
FREE Delivery of 5+ Yards Bulk Material or $500+ Plants
$50 OFF $250+ Purchase of Trees, Shrubs or Roses
$15 OFF Your Purchase of 3+ Hanging Baskets
$1 OFF 20 lb Espoma Fertilizers
$25 GIFT CARD with Purchase of Any $100+ Ceramic Pot
Let Us Do the Work with Our Planting Service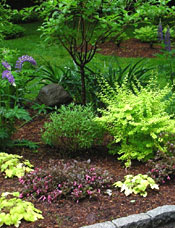 Do you want to spend more time enjoying your garden and less time "dealing" with it?

Take the hassles out of planting trees, shrubs and more with our Planting Service. For as little as $45 per plant, we'll get your plants into the ground and off to a good start.

Here are some answers to a few frequently asked questions about the service:

Is Planting Available in My Town?

Our planting area is the same as our delivery area. Please use the following zones when determining price:

ZONE 1: Yarmouth

ZONE 2: Cumberland, Falmouth, Freeport, North Yarmouth

ZONE 3: Bath, Brunswick, Cape Elizabeth, Durham, Gray, New Gloucester, Portland, Pownal, Scarborough, South Portland, Topsham, West Falmouth, Westbrook, Windham

ZONE 4: Arundel, Bailey Island, Biddeford, Dresden, Gorham, Harpswell, Kennebunk, Kennebunkport, Old Orchard Beach, Orr's Island, Saco, Wells, Wiscasset

Don't see your town? Give us a call! We'll plant throughout Southern Maine.

Which Plants are Eligible?

ANY of our plants are eligible for our Planting Service. There is no restriction on numbers or price.

How Does It Work?

Simply pick out your favorite plants at either of our locations in Yarmouth, Scarborough or Kennebunk, and ask for our planting service at the register. We'll do the rest!

Who Will Be Planting?

The team at M. J. Storey Landscape Construction Inc. will do all the planting. They have been providing professional landscape services to Southern Maine for a decade.

How Much Does This Cost?

We'll plant your material for as little as $45 per plant. For a full list of pricing, please visit our website.



Like Us!

Follow Us!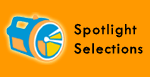 Save 20% on these perennials that are showing great color!



'Walker's Low' Nepeta



'Early Sunrise' Coreopsis



'Carradonna' Salvia



'Bowl of Beauty' Peony



'Indian Carpet'
Sweet William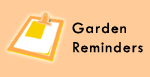 We've been hearing reports of Lily Leaf Beetle. Check your plants and if you see signs of trouble, we recommend Bayer Rose & Flower spray.

Interested in starting a water garden? Water plants are now available at our Kennebunk location!

Rain means slugs. Check your plants and use a slug bait such as Sluggo if you see any signs of problems.



From the ultimate garden solution to perfect gifts, you're sure to find something great in our emporium!



Has the rain battered your plants? Get them off the ground and give them support with Link-Ups rings and supports.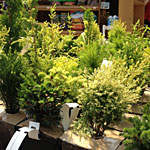 Have you seen our dwarf conifers? These pint-sized versions of classic evergreens can be used for a variety of creative purposes.