How to Create Inviting Foundation Plantings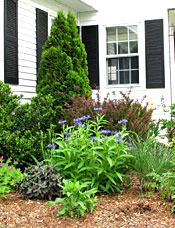 Foundation plantings can be so much more than a few shrubs placed around the base of a home. These plantings hide the foundation, soften the lines of a house and visually tie the house to the ground and the surrounding area. Foundation plantings also make houses feel less imposing and more inviting.

We've put together these tips to get you started. Plus, don't forget that all nursery plants are now 20-50% OFF during our Summer Sale!

The Right Plants For Your Home

The first and most important rule to remember when choosing foundation plants is that they should complement the style and scale of your house. Big houses need equally big plants in large swaths, "boxy" houses should use clusters of differently shaped and sized plants to soften the edges, and the architectural elements of asymmetrical houses should balance with your plantings. No matter the size of your home, all foundation plants should be more than 4 feet wide, with plants that reach 8 feet wide all the better.

Hide or Showcase?

Foundation plantings can also be used to hide less attractive elements or accentuate important parts of your home. Trees, shrubs and vines can break-up larger expanses of wall, while homes with large amounts of foundation showing can be masked with massive shrubs. Meanwhile, you can highlight your front entrance by placing slightly larger plants nearby. Two small columnar plants on either side of a door will also work and will break any strong horizontal lines to create a more dynamic visual.

Geometrically Speaking

A foundation planting should be considered an extension of your home, and "lines" are an important part of good architecture. For example, a low sheared hedge will emphasize horizonal lines, while columnar trees will accent the strong vertical lines of a tall narrow house nicely. Generally speaking, hard, straight lines will attract more attention, while softer lines demand less attention, so take this into consideration when deciding which parts of your home to hide or showcase.


Hosta Planting Guide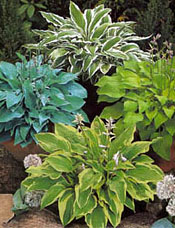 If you want to get some gardening done during these hot summer days, you might as well be planting in the shade.

Available in a wide variety of sizes, shapes and styles it's no wonder that Hostas have become the king of the shade garden. However, we should mention that they do prefer some morning sun, so deep, all-day shade may not be the best choice.

With that in mind, if you follow these simple planting tips you're sure to be enjoying your hostas for years to come:

Soil Preparation

A rich, organic soil is preferred when planting your hostas. This is easily achieved through the addition of a treatment of compost, manure or other organic compound. The pH of the soil should be somewhere around 6.5 or 7.5, which is a moderate amount of both acid and alkaline. When digging your hole, a large, wide hole is best since hosta roots tend to spread horizontally. One and a half times the expected spread of the plant and about a foot deep should suffice in most cases.

Planting

After removing the plant from its container, make sure to loosen and untangle the root system. Some hostas may have become pot-bound, but simply tapping the sides of the pots should release it. Place the hosta into the ground at the same level it grew in the pot, where the leaves meet the root system. Fill in around with your organically amended soil and water well to establish.

Fertilizers

Several options are available, including liquid, granular and extended release types of fertilizer so its ultimately up to the gardener to decide which they're most comfortable using. A balanced granular fertilizer (10-10-10 or 5-10-5 for example) can be applied several times a season while a liquid can be used every 7 to 10 days. In each case the fertilizer itself should be consulted for optimal application.

Watering

Like any plant, watering is critical for a steady, continual growth and encouraging the overall health of the plant. We encourage our customers to water their plants 2-3 times a week even during rainy conditions and this holds for hostas as well. Signs that your hosta may not be getting enough water include burned leaf tips and drooping foliage.



Like Us!

Follow Us!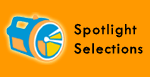 Save big on these perennials and many more during our Summer Sale



'Becky' Shasta Daisy



'Tutti Frutti' Agastache



Perennial Mums



'Kim's Knee High' Coneflower



'Autumn Joy' Sedum



'Cranberry Crush' Hibiscus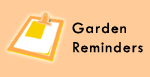 Invigorate your home or office with houseplants! We have a terrific selection of flowering and foliage varieties.

The most important thing you can do for your garden during the summer is give it plenty of water. We recommened 2-3 deep waterings every week even when it rains.



From the ultimate garden solution to perfect gifts, you're sure to find something great in our emporium!



Give your flowers and vegetables the soil they need with specially formulated Miracle-Gro Garden Soil