Advice
Colorful Coneflowers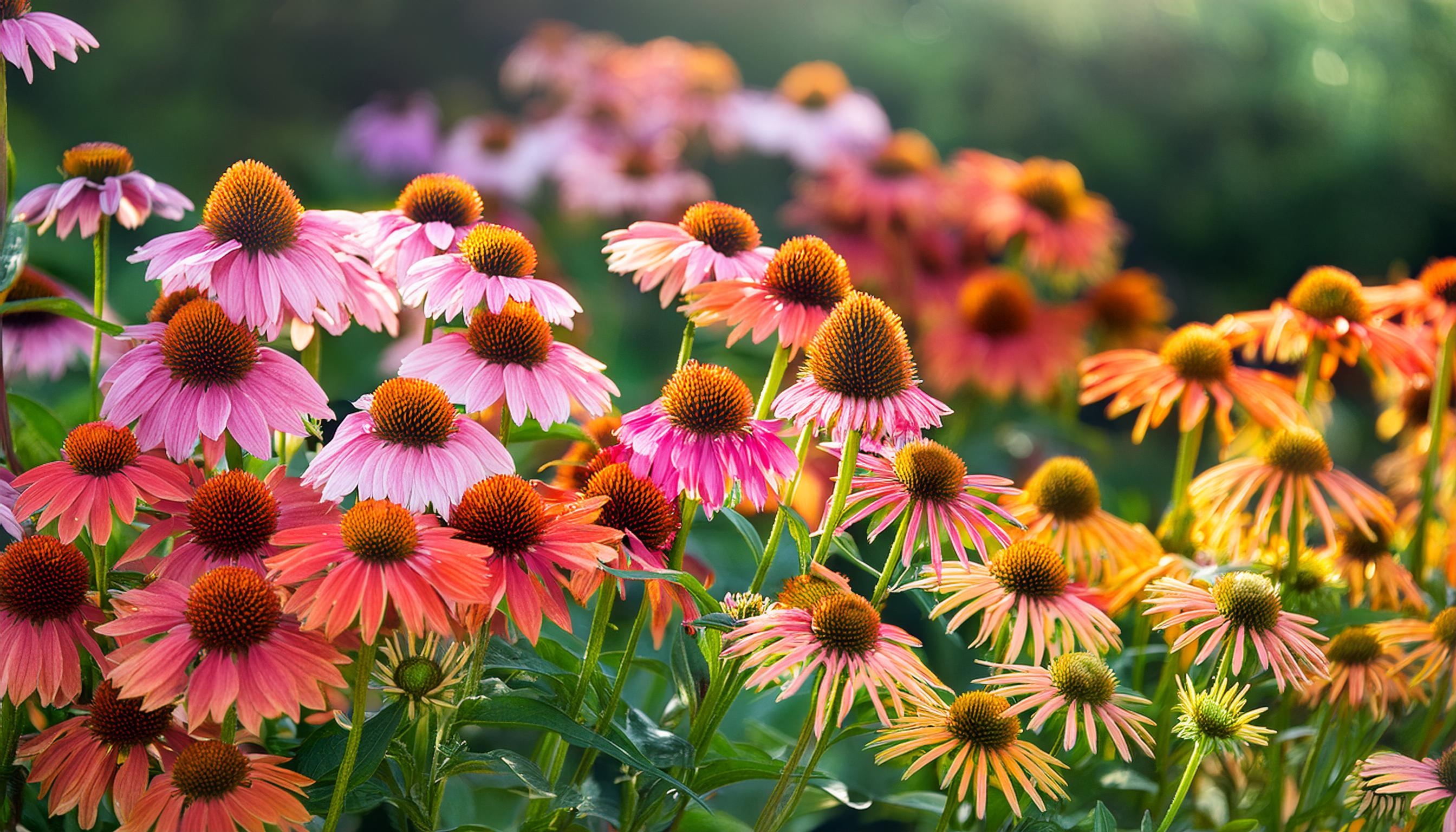 Colorful Coneflowers
By Kerry Ann Mendez
Can you have too many Coneflowers? I don't think so. That's like asking can you have too much chocolate!
Echinacea, commonly called Coneflower, are no-fuss, long blooming perennials that please pollinators and gardeners alike. Like chocolate, there is a huge assortment to choose from.
Sizes, Styles and Shades
Coneflowers come in all heights, from petite ones such as 'Puff Vanilla' (16-18"), to those that grow to 42", like 'Happy Star'.
The choice of flower colors is dazzling; shades of yellow, orange, red, pink, green and white. Flower shapes also vary greatly. Petals can curve downward, sweep upward, or lay horizontally. Petals can be skinny and spaced farther apart ('Rocky Top') or be tight and overlapping ('Sombrero Lemon Yellow II'). Flowers may have a pom-pom appearance ('Butterfly Kisses') or be more traditional looking ('Magnus').
The size of the bloom also differs; from the massive heads of 'Ruby Star' that can reach up to 6" across, to the 2.5" button-like ones of 'Sombrero Adobe Orange'.
Most Coneflowers have green stems but 'Fatal Attraction' flaunts deep purple-black ones.
Where to Plant
All Coneflowers grow best in full sun and well-drained soil. They are hardy to Zone 3 or 4, depending on the cultivar.
Estabrook's carries over 24 different cultivars – we're truly a Coneflower candy store. The hardest part of growing Coneflowers is picking the one(s) to plant! But not to worry, we will help you make the best selection for your garden.