Advice
How (and Why) to Choose a Local Florist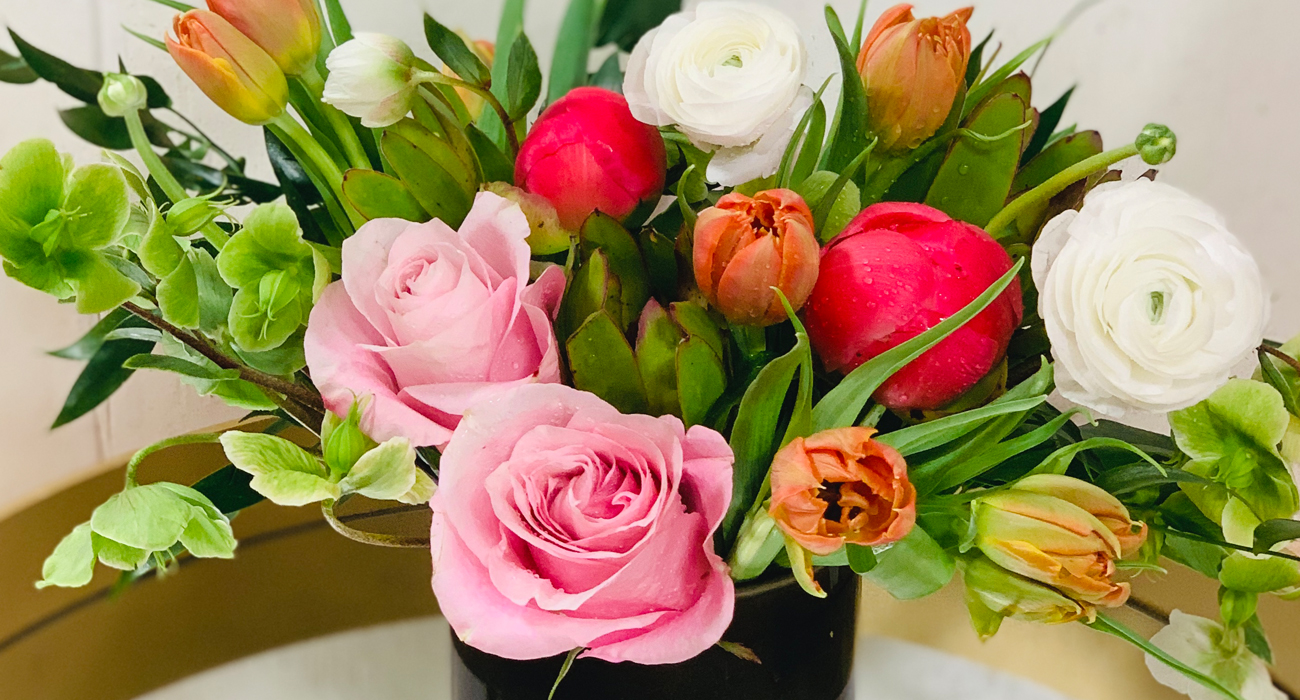 How (and Why) to Choose a Local Florist
By Sarah Whiton
Mother's Day is coming up this weekend, May 9th, and it's a popular holiday to send flowers. Whether you're well versed in flowers or rarely order bouquets, navigating online flower ordering can be challenging! We'd like to share our number one way to get the most out of your floral order and tips to navigate floral websites...
Shop Local For Better Flowers
If there is one way to get the most out of your floral order, whether it's for a special occasion, event or just a self-care bouquet it's... Work with a local florist!
Whether you're sending to someone in your own area or across the country, find a local florist to place your order with. While large, "order gathering" companies such as 1-800-Flowers, Ava's Flowers, Terry's Florist, Flower Shopping, FTD, etc. boast great deals and easy ordering, there are usually significant hidden costs and fees both for you and the florist who receives the order. These companies act as call centers, collecting orders from online customers then sending the order out to a local florist, after withholding a percentage of the sale. Unfortunately, this often means that the arrangement you paid for gets sent to a florist for significantly less money than you spent, and the result is a much smaller (or sometimes a completely different) arrangement than you ordered.
Shop Local For Better Service
When you call a local florist, or order directly from their website, not only can you expect to receive what you ordered, but you're also supporting a small business. Professional florists can tell you what's in season, what's available and make recommendations. You can also chat with them if you have any questions or specific requests and know that you will be talking with someone who knows flowers!
Tips for Choosing a Local Florist
There are a lot of 3rd party order gathering companies out there and some have gone to great lengths to appear to be real florists. Plus, many have usually paid to take up the top search results. Here are some things to look for when searching for a florist online:
Physical address and local phone number. Check the website for local contact information, a physical address, email address and business hours. If there's no address to be found, or they only offer a toll free number, there's a good chance it's a call center.
"About Us" Page. Most real florists have some sort of "About" page where you can find information about the business, owners, location, or story.
Additional Fees. For local deliveries, a florist will charge for your flowers plus a delivery fee. There shouldn't be an additional service charge, rush delivery charge, or any other sort of handling fees.
"Too Good to Be True" Deals. Real florists don't offer free delivery, discounted flowers, markdowns, or FedEx-ed flowers... However, real florists do occasionally offer seasonal coupons and incentives to order early.