Advice
What Makes Local Flowers Special?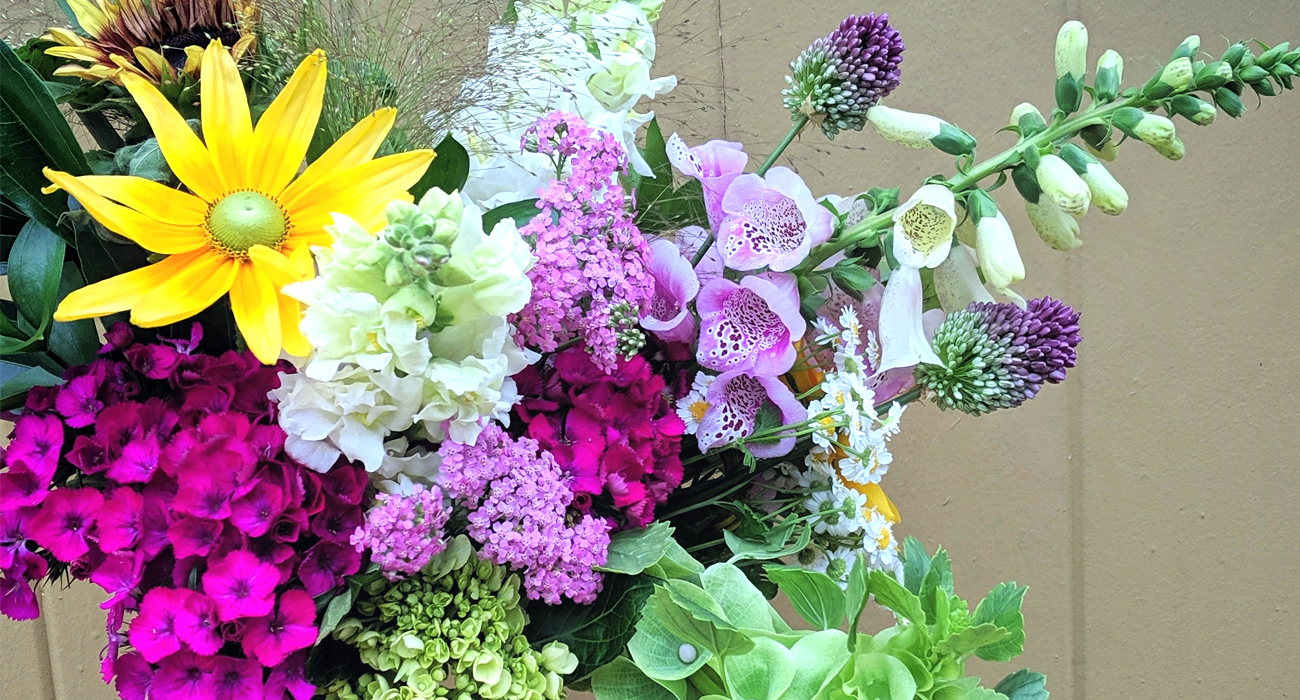 What Makes Local Flowers Special?
By Sarah Whiton
Local flower season is our favorite season! Whether we're ordering for a wedding or filling the cooler at Estabrook's with fresh bouquets, we source as much as we can from local flower farmers while in season. Local flowers are an opportunity to help build and get to know our floral community and enjoy the bounty of summers in Maine! There are so many reasons to love fresh local blooms, but here are our top favorites:
Top Reasons to Use Local Flowers
Beauty The local flowers we source are the most beautiful flowers we source! Just like local fruits and veggies, things don't get better than when they're in season and picked when they're ready.
Freshness Local flowers are often delivered to us the same day that they were harvested. Because they're so fresh, they're less prone to damage and last longer!
Variety Most flower farmers are as excited about flowers as we are, and we love that they're always growing and sharing new varieties of the blooms we love!
Local Supporting Local Building our local floral community and supporting other local businesses is what it's all about! By supporting Farmhouse Floral, you're also supporting the local farms we buy from!
Eco Friendly During colder months, the flowers we use are grown all over the world, then shipped and transported to wholesalers, and driven to us. The local growers we work with are usually a short distance away from us which means a lot less travel time and fuel.
Who Are the Farmers We Work With?
There are TONS of amazing flower farms in our state, and it's a continually growing industry! We source most of our seasonal flowers from Snell's Farm in Buxton, Maine, Mowfield Farm in Cumberland, Maine, Little River Flower Farm in Buxton, Maine, and Fresh Pickins in Cape Elizabeth, Maine.