Advice
June is National Rose Month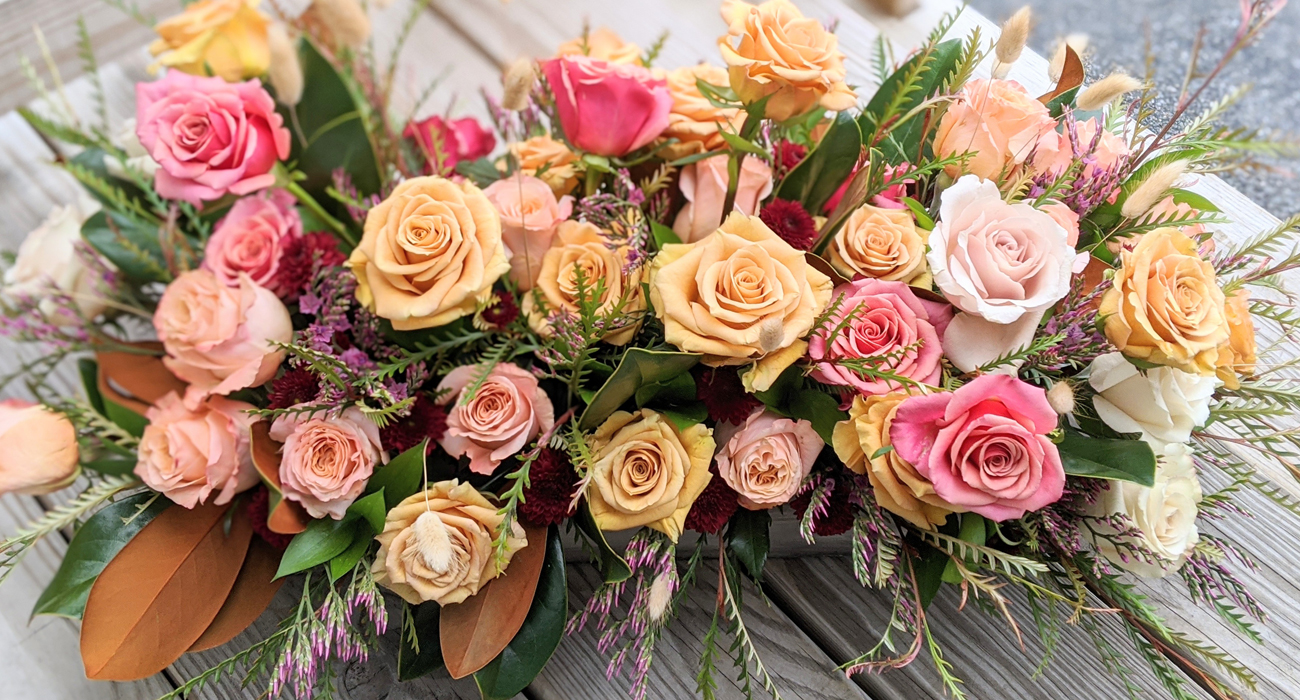 June is National Rose Month
By Sarah Whiton
Whether you're an expert rose grower or you usually enjoy them from your local florist, there's no doubt that there is lots to love about this timeless bloom! Besides being one of the most well known and popular flowers, it's also our country's national flower, declared so by President Ronald Reagan in 1986. Roses are also one of the world's oldest flowers - archeologists have discovered rose fossils dating back 35 million years! And while there are countless varieties of roses, each color of rose has its own special meaning.
Red Roses Red roses traditionally symbolize romantic love, which is why they are so popular for Valentine's Day.
Pink Roses Symbolize grace, gratitude, joy and admiration. Pink roses come in a variety of shades ranging from the softest blush to vibrant hot pinks.
Yellow Roses Their vibrant color is a symbol of friendship and joy.
White Roses represent peace and purity. We find them to be popular for weddings, funerals, and life's big moments.
Orange Roses Symbolize fun and camaraderie, even some of the varieties have names like Orange Crush, High and Magic and Free Spirit.
Coral Roses Bright and cheery, their color represents enthusiasm and desire.
You can celebrate National Rose Month by ordering fresh cut roses from Farmhouse Floral or shop our beautiful rose bushes at Estabrook's!