Advice
What's Blooming?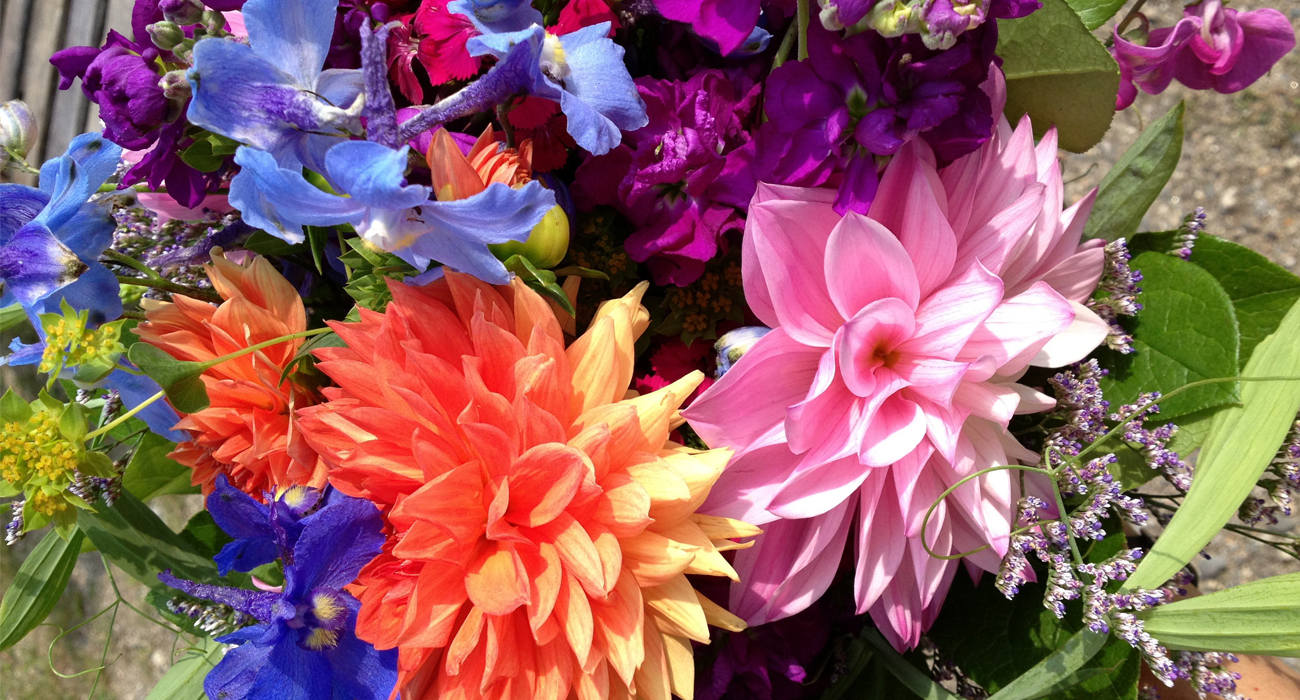 What's Blooming?
By Sarah Whiton
Florists are lucky to have access to a multitude of blooms year-round, but from spring to fall, we love to live by the seasons and take full advantage of the blooms that are grown here in Maine. Here is an update of what we're currently collecting from our local suppliers:
Snapdragons
Lisianthus
Zinnias
Marigolds
Scabiosa
Ageratum
Foxglove
Dahlias
Ornamental Grasses
Plus a varying weekly selection freshly cut on the farm
We source our local flowers from Cates Family Farm in Vassalboro, Snell Family Farm in Buxton, Mowfield Farm in Cumberland and Little River Flower Farm in Buxton - all of which supply an assortment to fill our Local Flower Bouquet, add the best blooms to our wedding work, and enhance our weekly flower deliveries.
Farmhouse Floral offers local delivery on Tuesdays, Thursdays and Saturdays and easy online ordering with inspiration photos to guide your shopping! We do our best to match the images seen on our website but because we typically feature local blooms, and their availability rotates so quickly, we sometimes need to make substitutions. We'll work with the color palette and style of the arrangement chosen and fortunately, because Maine flower farmers supply some of the best flowers around, you can be sure that the arrangement you send or receive is gorgeous and fresh!