Advice
Who Gets Flowers at a Wedding?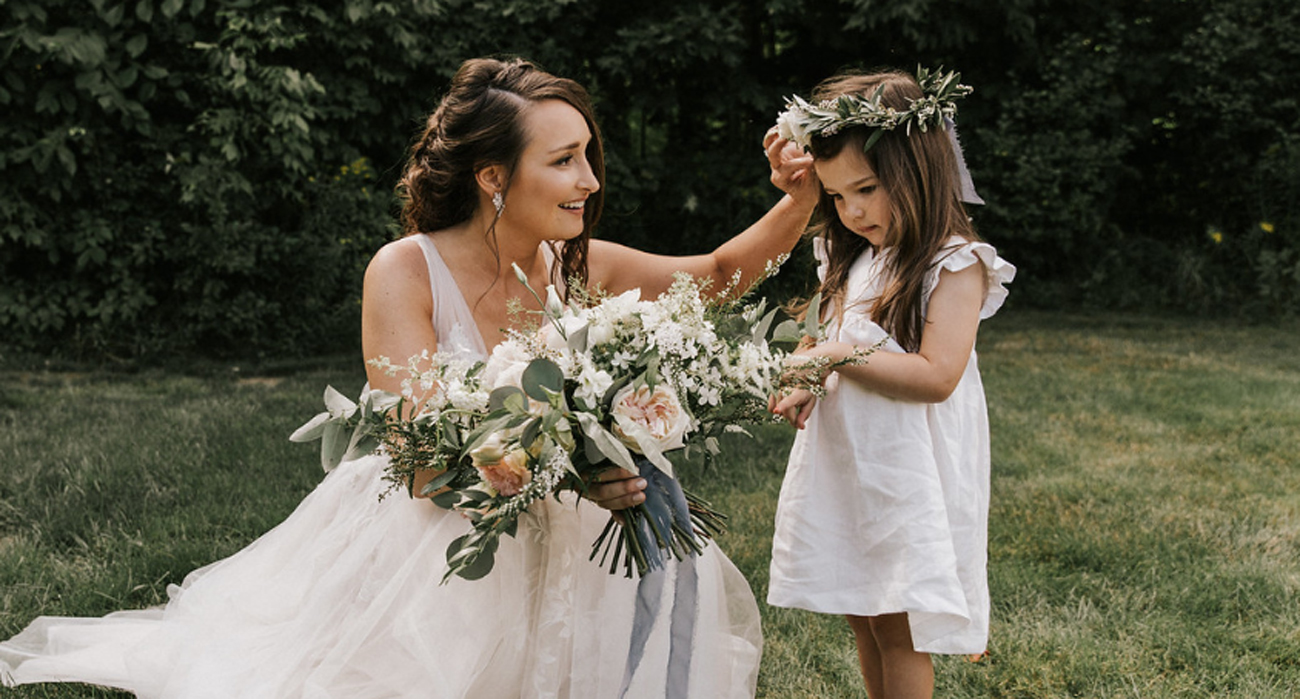 Who Gets Flowers at a Wedding?
By Sarah Whiton
Choosing wedding flowers can be overwhelming! There are a lot of options, ideas and spaces to consider when planning floral decor, and one thing that we often chat about and clarify during our consultations is: who gets flowers?
Farmhouse Floral specializes in weddings and events of all sizes! As part of our wedding floral process, we invite potential couples to fill out a worksheet which helps break down possible floral options including things like bouquets, boutonnieres, and all the possible spaces you may want to decorate with flowers. But sometimes there's still a question of who should wear a boutonniere or corsage, or carry a bouquet. Here are some options and explanations:
Bridal Party: Typically consisting of the marrying couple and attendants who will stand up with the couple. Traditionally, everyone in the bridal party will wear or carry flowers.
Officiant: Some couples purchase either a corsage or boutonniere for the individual officiating the wedding. If you are having a religious service, this probably won't be necessary.
Flower Girls and Ring Bearers: We usually recommend considering age and participation when it comes to choosing flowers for a flower girl. For younger participants, a flower crown typically works well. Once they are older, options include a small bouquet or flower petals to toss down the aisle. Ring bearers traditionally would also wear a boutonniere to indicate that they are part of the wedding party, and magnetic fasteners are a great option for little ones!
Guests of Honor: Special wedding guests may include but are not limited to parents, grandparents, ushers, special friends and/or family members.
One thing we think it's important to remember is that traditions can be followed in a way that meets you where you are. While many include personal flowers such as those listed above, many like to mix it up, and we love brainstorming creative ideas to incorporate florals into your special day!
Planning an upcoming wedding? Schedule a free consultation and we can chat more about wedding flowers!