Advice
5 Fun Facts About Gladiolus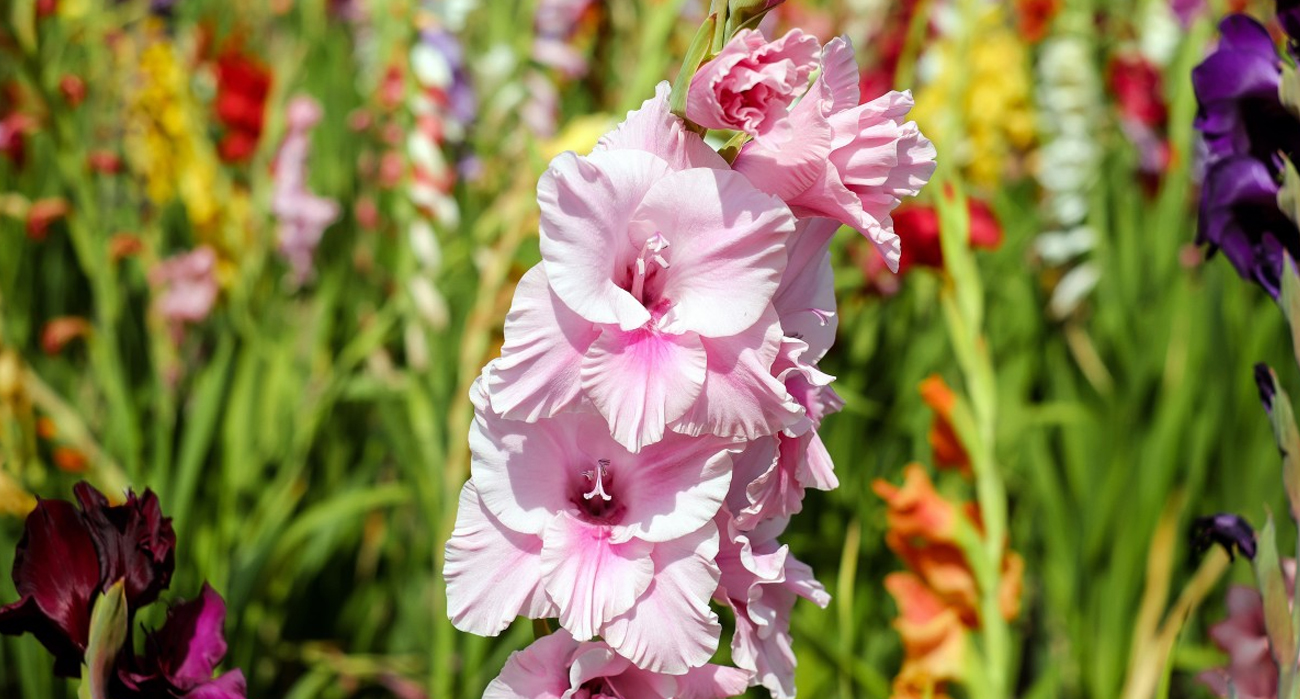 5 Fun Facts About Gladiolus
By Sarah Whiton
Gladiolus! These colorful garden stunners are August's birth month flower and if you're lucky enough to grow them then they're probably blooming brighty in your flower bed!
In celebration of these blooms, here are five fun facts about Gladiolus:
Named for their appearance and shape, the name gladiolus is derived from the latin, gladius which means sword.
There are more than 10,000 cultivated varieties of gladiolus today in a broad range of sizes, heights, types of blooms and colors.
The native gladiolus plants of Britain and the Mediterranean were once used for medicinal purposes both topically and internally. Gladiolus today are considered inedible and many parts of the plant are poisonous, they are best enjoyed for their beauty.
They are a perennial flower, which in colder climates must be dug up and stored for winter. While many consider gladiolus to have a bulb, it is actually called a corm.
Gladiolus flowers carry meanings of strength of character, remembrance, faithfulness and moral integrity.
At Farmhouse Floral we've been enjoying locally grown gladiolus from Cates Family Farm in Vassalboro along with a selection of other seasonal blooms!