Advice
Bringing Home a Loose Cut Wrap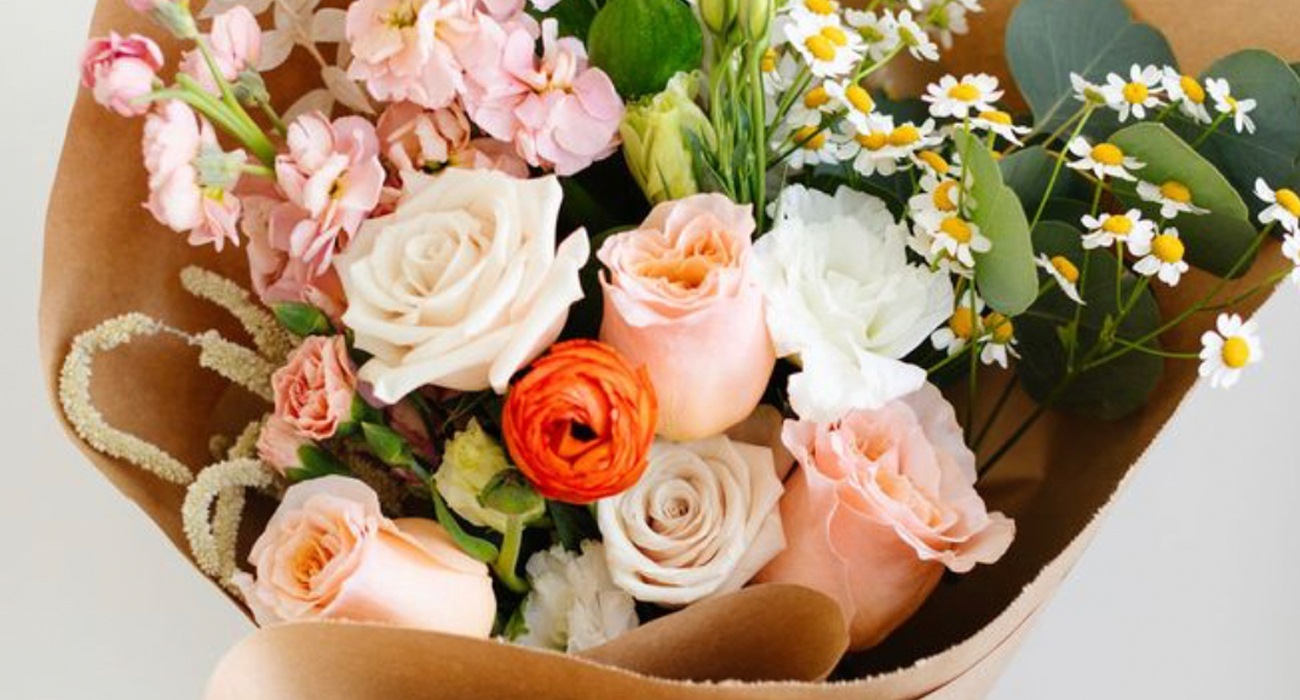 Bringing Home a Loose Cut Wrap
By Sarah Whiton
Loose cut bouquets of flowers are a great gift if you don't need a vase, or you'd like something light and easy to travel with! Wrapped in paper and tied off with ribbon, our loose cut bouquets are designed to be ready for your vase. Even though we take care to arrange them for you, here are a few steps you should take to ensure your blooms are properly cared for.
Start with a clean vase and water. Always start with fresh water and a clean vase to keep bacteria from growing in your arrangement. Vase size will depend on bouquet size!
Remove all packaging, including elastics. We wrap our bouquets with a water source on the bottom so they're ready to travel. This can look like a soft sponge wrapped in plastic around the bottom of your bouquet or water tubes attached to the stems. Remove the packaging as well as elastics from around the stems before putting it into your vase.
Give the stems a fresh cut. Even if the bouquet is the perfect height to fit your vase, it's always a good idea to give the stems a fresh trim so they drink plenty of water. Otherwise, cut stems to fit your vase size.
Give it a tossle! Bouquets can become tight when we package them, so gently loosen the stems to give them some space and spread out your arrangement!
Arrange if desired! If you're into arranging your own bouquets, go ahead, take the bouquet apart and make something beautiful!
Don't forget to keep your arrangement out of direct sunlight and refresh the water every few days! Pulling out dead flowers as they pass will also help you get the most out of your arrangement.