Advice
Top Mood Boosting Blooms for Winter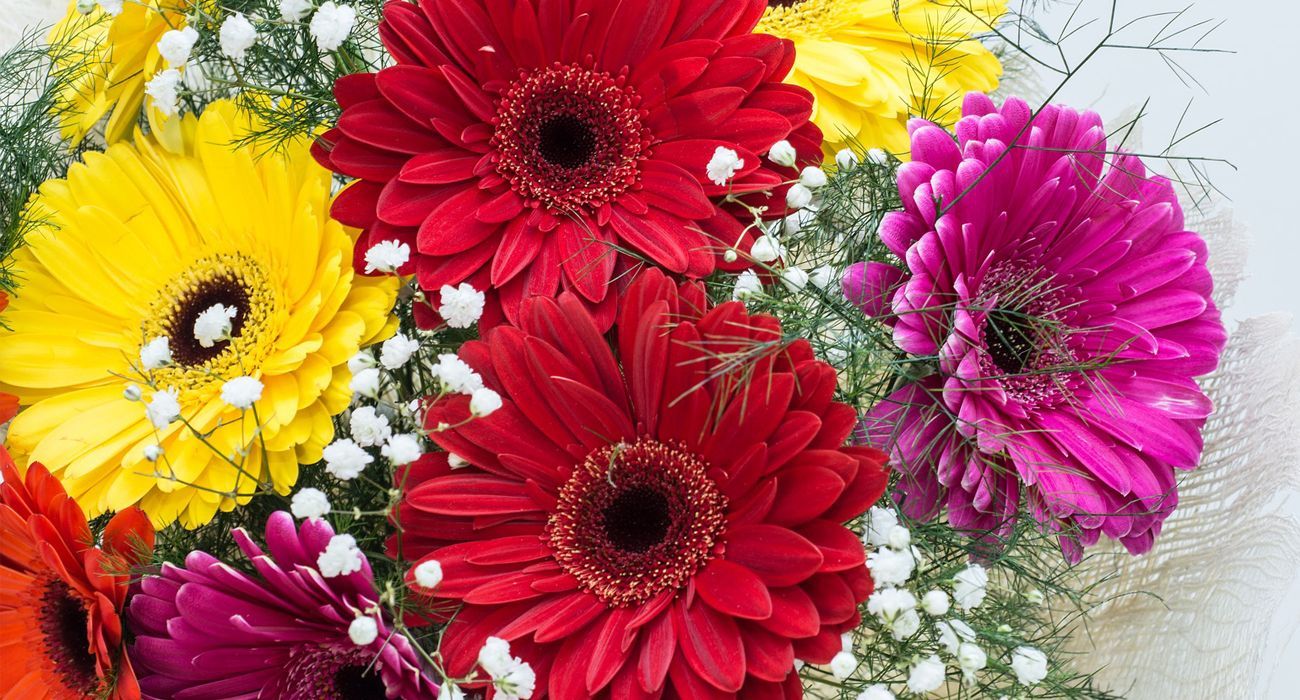 Top Mood Boosting Blooms for Winter
By Sarah Whiton
In the wintertime, most of us could use a little extra boost and we believe that flowers may be just the right thing! Not only have fresh flowers been scientifically proven to have a positive effect on mood, but giving or receiving a bouquet of blooms can brighten both the sender and receiver's day. Here are some of our top picks for mood boosting blooms available right now:
Tulips Available in almost any bright color, tulips remind us of those early spring days, warming sunshine, and melting snow!
Gerbera Daisies There's just something about gerbera daisies that says "be happy." Available in vibrant colors like hot pink, yellow and orange, they can add a splash of positivity to any cold, grey day.
Chrysanthemums The Japanese have long regarded chrysanthemums as the flower of the sun. Plus, they're available in a multitude of bright colors and are a long lasting bloom you can enjoy for weeks!
Roses Believed to have a relaxing and soothing effect on the mind, roses are available in countless varieties ranging in colors, size and fragrance. There's a rose bloom for everyone!
Lisianthus This delicate bloom has long been believed to stimulate creativity.
Eucalyptus It's not technically a flower, but eucalyptus' soothing scent acts as wonderful aromatherapy anytime of year. Try hanging a bunch in your shower for a refreshing scent and promote a clear mind and relaxation.
But at the end of the day, a surprise bouquet of any flower is sure to bring a smile! Order a custom or special arrangement from Farmhouse Floral and send some good vibes to a friend today!