Malus d. 'Hat Trick' (Honeycrisp, Sweet 16, Zestar!)
Malus d. 'Hat Trick' (Honeycrisp, Sweet 16, Zestar!)
3 in 1 Apple
ZONE 3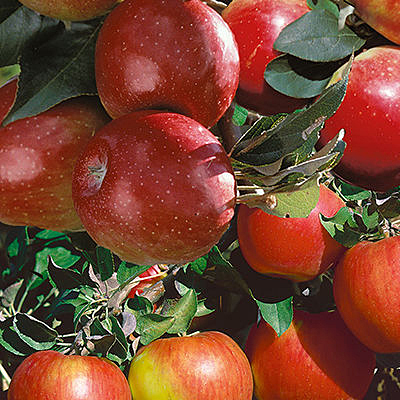 'Hat Trick' offers three outstanding apples on one self-pollinating tree. Trained to grow flat against a wall, this apple tree will produce 'Honeycrisp' on the bottom, 'Sweet Sixteen' in the middle and 'Zestar!' apples on top.
Great For: Pies and baking Fresh eating and cider
Availability
Sorry, this variety is not currently available.