Epipremnum aureum 'Golden'
Epipremnum aureum 'Golden'
Golden Pothos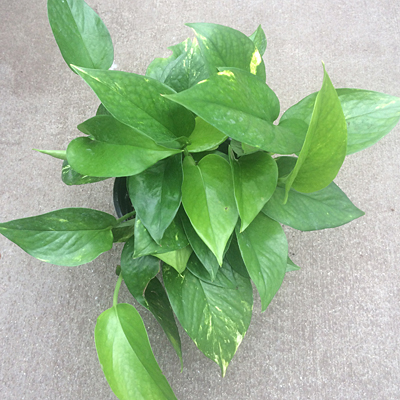 An excellent choice for less-than-demanding growing conditions, this is an easy-to-grow plant for "that spot" in your home. Cut back when it gets lanky and propagate with cuttings for best results.
Great For: Foliage accent Hanging baskets
SOIL: Allow soil to partially dry between waterings
TEMPERATURE: Normal household temperatures
Availability
Sorry, this variety is not currently available.
More Epipremnum Varieties