Actinidia k. 'Arctic Beauty'
Actinidia k. 'Arctic Beauty'
Male Hardy Kiwi Vine
ZONE 4
30% OFF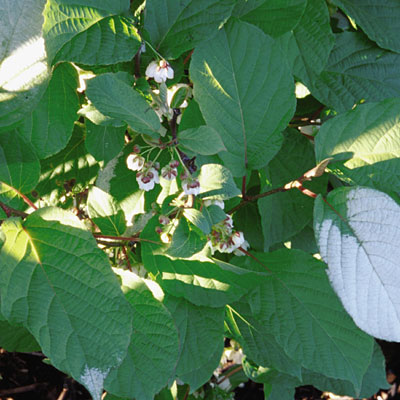 The hardiest kiwi known, 'Arctic Beauty' is a deciduous twining vine with purple foliage at a young age. A male selection with attractive coloration, its particularly striking thanks to pink and white variegated leaves that are 5" long.
Great For: Plant with Wisteria Conceal fencing
Yarmouth Availability
Sorry, this variety is not currently available.
Frequently Purchased Together