Calluna v. 'H. E. Beale'
Calluna v. 'H. E. Beale'
Heather
ZONE 4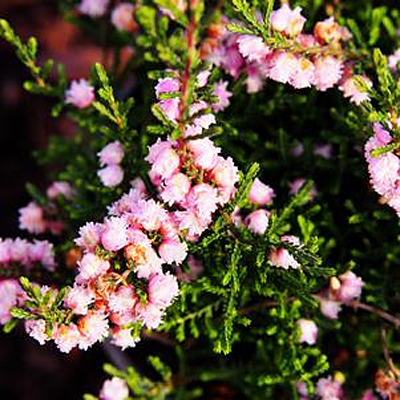 'H. E. Beale' features a mass of long, tapering racemes of double, shell pink flowers amid dark green foliage that turns olive-green in the winter. Ask an Estabrook's staff member about pruning in April to retain shape.
Great For: Rock gardens Low maintenance groundcover
Availability
Sorry, this variety is not currently available.