Larix d. 'Varied Directions'
Larix d. 'Varied Directions'
European Larch
ZONE 3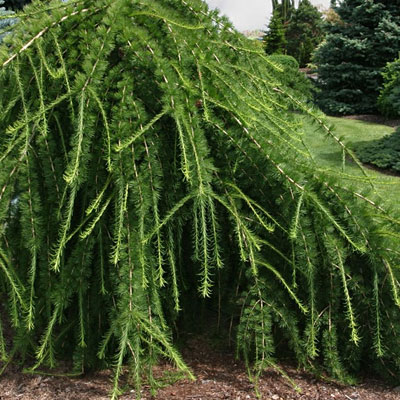 A unique large tree or shrub with robust twigs that propel up and out, the branches of 'Varied Directions' will eventually arch down. A beautiful orange to yellow fall color and interesting winter branching provides off-season interest.
Great For: Focal point in the shrub border Use near stone and retaining walls
Availability
Sorry, this variety is not currently available.