Rhododendron m. 'Roseum'
Rhododendron m. 'Roseum'
Rosebay Rhododendron
ZONE 3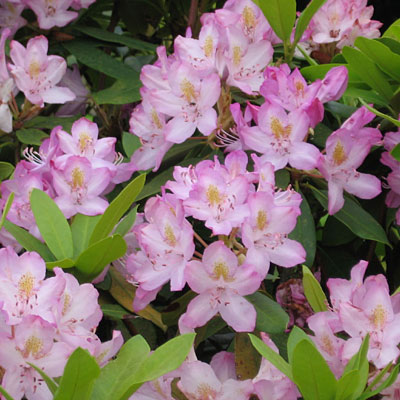 These large, open plants with long olive-green leaves bear equally large flowers during late June and July that are white and tinged with pink. 'Roseum' is tolerant of both deep shade and sun.
Great For: Woodland underplantings Large shaded foundation plantings
Yarmouth Availability
Sorry, this variety is not currently available.
More Rhododendron Varieties