Kalmia l. 'Pink Charm'
Kalmia l. 'Pink Charm'
Mountain Laurel
ZONE 5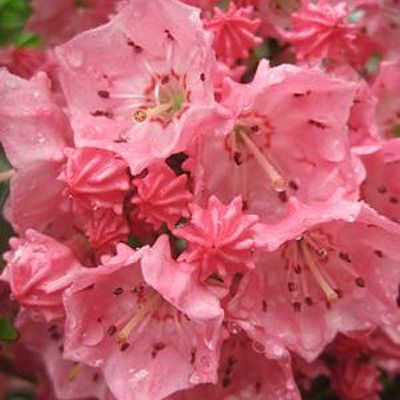 The deep red-pink buds of 'Pink Charm' will open in late June or July to rich pink flowers with a narrow dark pink band inside the flower near the base. Very deep green, shiny, evergreen foliage completes the look.
Great For: Planting with Azaleas and Chamaecyparis Planting with Microbiota and Ivory Halo Dogwood
Availability
Sorry, this variety is not currently available.