Thuja o. 'Pyramidalis'
Thuja o. 'Pyramidalis'
Arborvitae
ZONE 3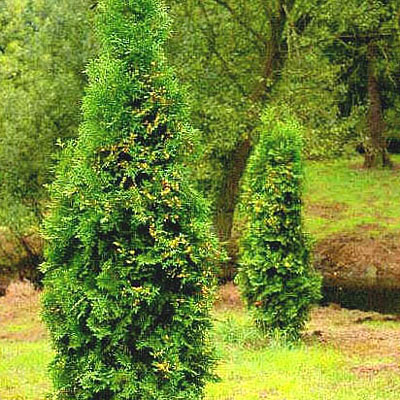 'Pyramidalis' has a narrow, pyramidal form with dark green foliage that makes an excellent hedge for restricted areas and great winter cover for birds. If necessary, this form can also be easily maintained by shearing.
Great For: Foundation plantings Massed for hedging
Availability
Sorry, this variety is not currently available.