Tsuga c. 'Pendula'
Tsuga c. 'Pendula'
Weeping Hemlock
ZONE 3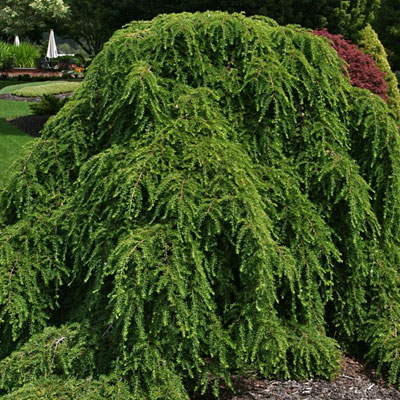 'Pendula' features delicate, deep green needles with light green new growth on a weeping version of our native hemlock. Tiny dangling cones will adorn this variety in maturity. This plant deserves a special place in the landscape!
Great For: Focal specimen Foundation plantings
Availability
Sorry, this variety is not currently available.