Weigela f. 'Red Prince'
Weigela f. 'Red Prince'
Weigela
ZONE 4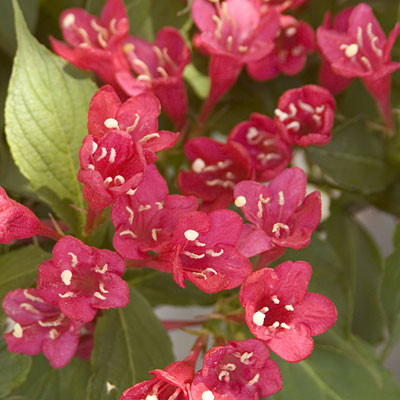 An upright shrub with bright green leaves and long lasting red flowers that emerge in June, 'Red Prince' matures to a beautiful arching habit with age. A great hummingbird attractor, it also has a tendency to produce a secondary bloom in late summer.
Great For: Accent border shrub Low maintenance foundation plant
Availability
Sorry, this variety is not currently available.