Athyrium niponicum 'Burgundy Lace'
Athyrium niponicum 'Burgundy Lace'
Japanese Painted Fern
ZONE 4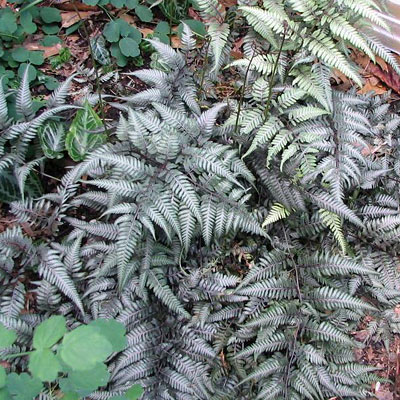 The fronds of this variety feature silver stripes along the veins and at the tips of the leaflet, turning silvery green with purple midribs. Over time, 'Burgundy Lace' will develop a striking rich burgundy color.
Great For: Accent shade perennial Woodland underplantings
Availability
Sorry, this variety is not currently available.