Mukdenia rossii 'Crimson Fans'
Mukdenia rossii 'Crimson Fans'
Mukdenia
ZONE 4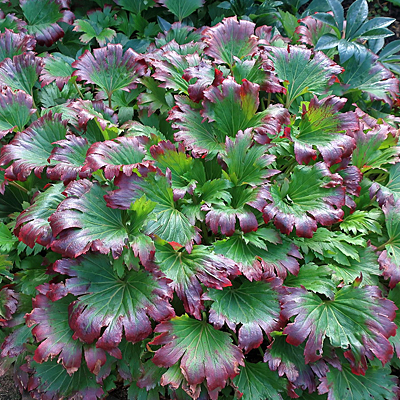 This unusual perennial forms a low spreading clump of shiny, thick, maple-like leaves that emerge bronze-tinted, change to green, and then finally red in midsummer to fall. Airy sprays of starry white flowers on red tinged stalks appear in late April.
Great For: Foliage accent Woodland underplantings
Availability
Sorry, this variety is not currently available.