Sempervivum 'Hen & Chicks Mix'
Sempervivum 'Hen & Chicks Mix'
Hens & Chicks
ZONE 3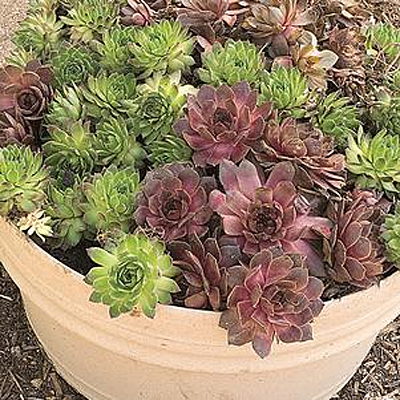 This variety's thick succulent leaves form rosettes in a beautiful assortment of varying forms and colors, making it an interesting rock garden or trough feature. Alien-like pink flowers on thick scaly stalks will emerge in late June and July.
Great For: Combine with Sedum and Veronica Plant with Alyssum and Thyme
Availability
Sorry, this variety is not currently available.
More Sempervivum Varieties