Osmunda cinnamomea
Osmunda cinnamomea
Cinnamon Fern
ZONE 3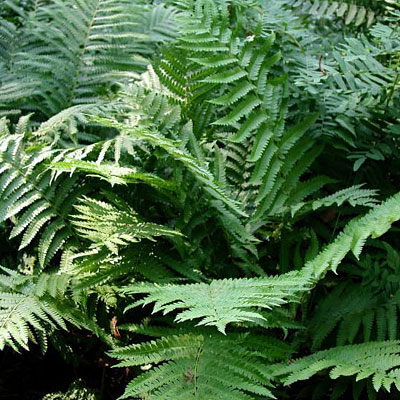 This fern is native to and very vigorous in moist locations. Although it will tolerate sun in wet sites, semi-shade is preferred. The very ornamental center growth will be covered in cinnamon colored spores.
Great For: Wet areas and bogs Woodland underplantings
Availability
Sorry, this variety is not currently available.