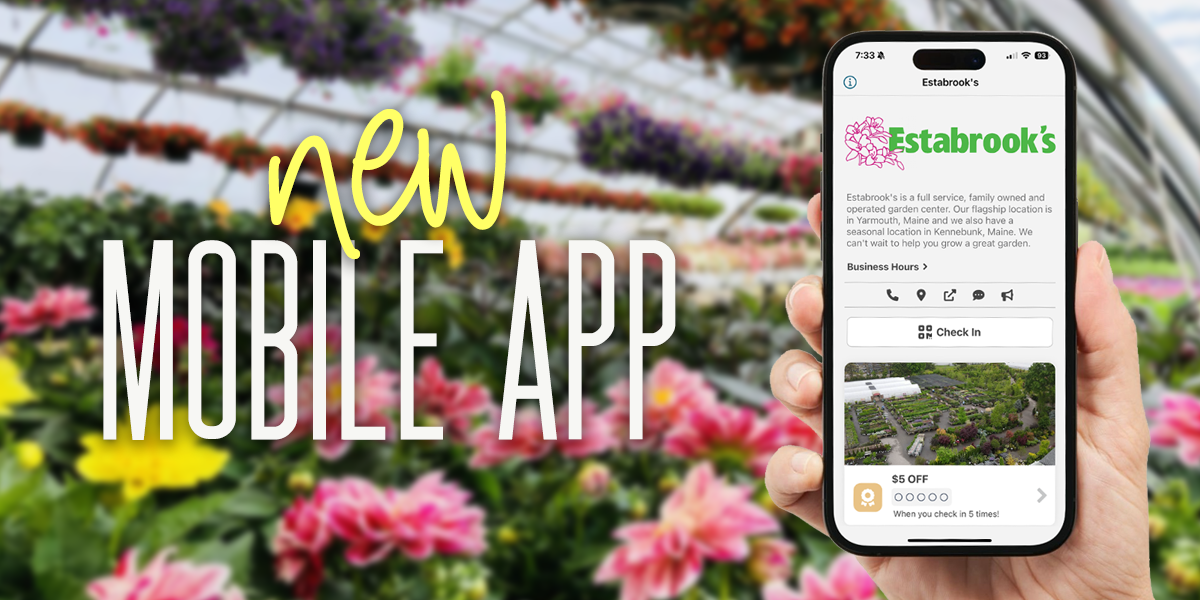 Mobile App
Earn special rewards, get the latest gardening news, browse thousands of plants and tap into the expertise of our gardening pros on-the-go with the Estabrook's mobile app, now available on iOS in the App Store and Android in the Google Play Store.
App Store
Google Play
Earn Rewards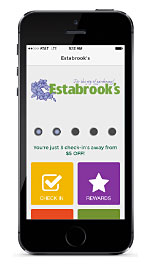 Earn Special Rewards
Use our mobile app to "check in" with one of our staff members each time you visit Estabrook's to earn special rewards.
Checking in is simple:
On your next visit, open the Estabrook's mobile app and tap "CHECK IN"
Hand your device to one of our staff members to confirm your check in
You're one step closer to a great reward!
Our mobile app may also include special offers and discounts that are available right away, so check the "Rewards" section regularly or enable notifications to get instant alerts.
News & Alerts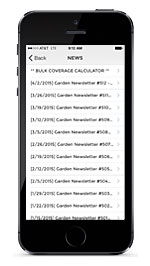 Stay Up to Date
Browse our weekly newsletter and get breaking news in the "News" section of the mobile app to keep up with what's happening at Estabrook's.
Plus, make sure to enable notifications to receive up to the minute news on special sales and offers or receive breaking garden alerts such as frost and pest warnings that could save your garden.
Plant Catalog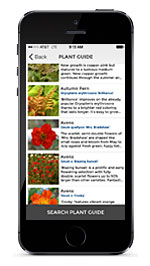 4,500 Plants in Your Pocket
Our online plant catalog is now available anywhere you go, right within our mobile app.
Access more than 4,500 plant descriptions, photos and care requirements by visiting the "Plants" section of the mobile app.
It's a perfect companion to your shopping experience at Estabrook's, a handy reference when you're in the garden or simply a great way to pass the time by looking at beautiful flowers.
Personal Advice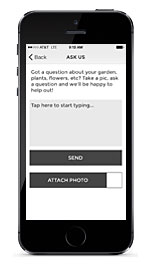 Personalized Advice and Expertise
The gardening pros at Estabrook's are now just a tap away!
Visit the "Ask Us" section of the mobile app to send us your gardening questions. You can also take and attach a photo, which makes it easy to diagnose problems or questions you have about a specific plant in your garden.
We'll get back to you right away with personalized advice that will help your garden succeed.