Order festive wreaths, poinsettias, arrangements and more online for pickup or delivery!
Shop Now...
Turn your house into a home for the holidays with a visit to Estabrook's!
We're open daily from 9am to 5pm at 337 East Main Street in Yarmouth, Maine.

Farmhouse Floral by Estabrook's
Celebrate life's biggest moments with fresh flowers and arrangements from Farmhouse Floral by Estabrook's, our florist service.
Learn More
Order Online

Gift Cards
Estabrook's Gift Cards make a perfect gift for the gardener in your life! They're available in any denomination and never expire. Choose from postal or email delivery when you order online.
Order Now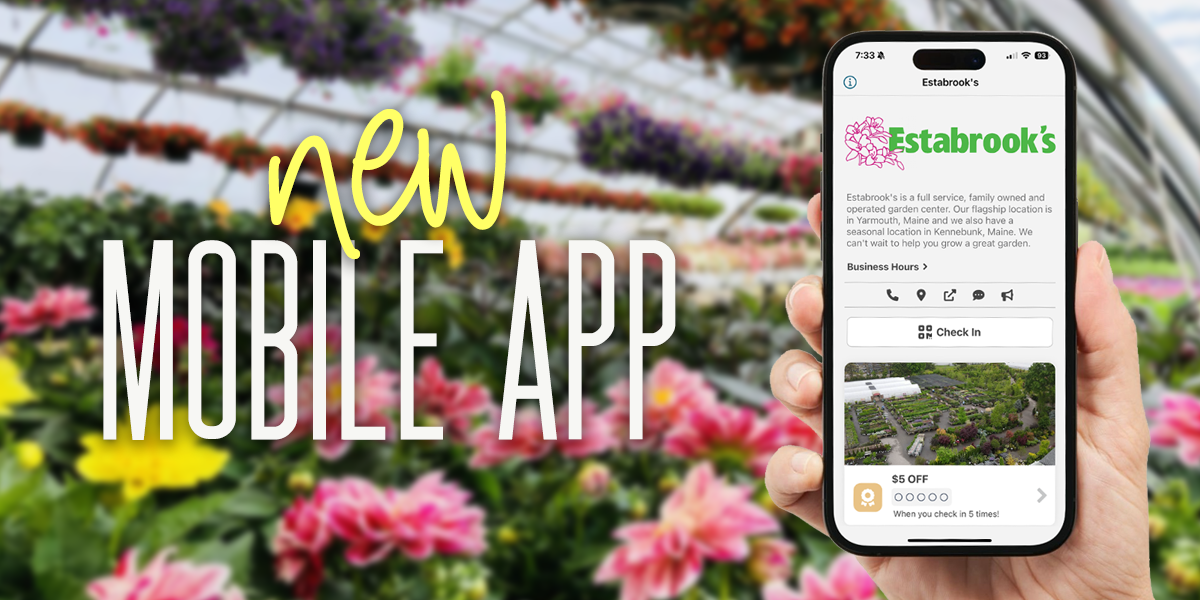 Mobile App
Earn special rewards, browse thousands of plants and ask gardening questions with the Estabrook's mobile app.
Download Our App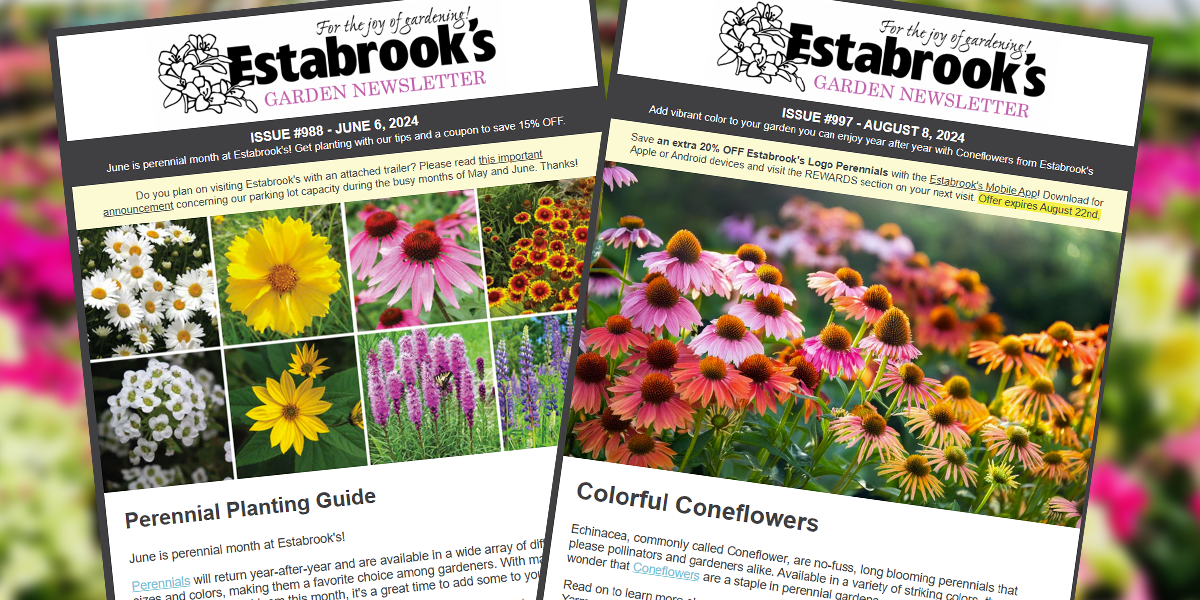 Email Newsletter
Get gardening tips, money-saving offers and the latest news from Estabrook's right in your inbox every Thursday.
Sign Up Today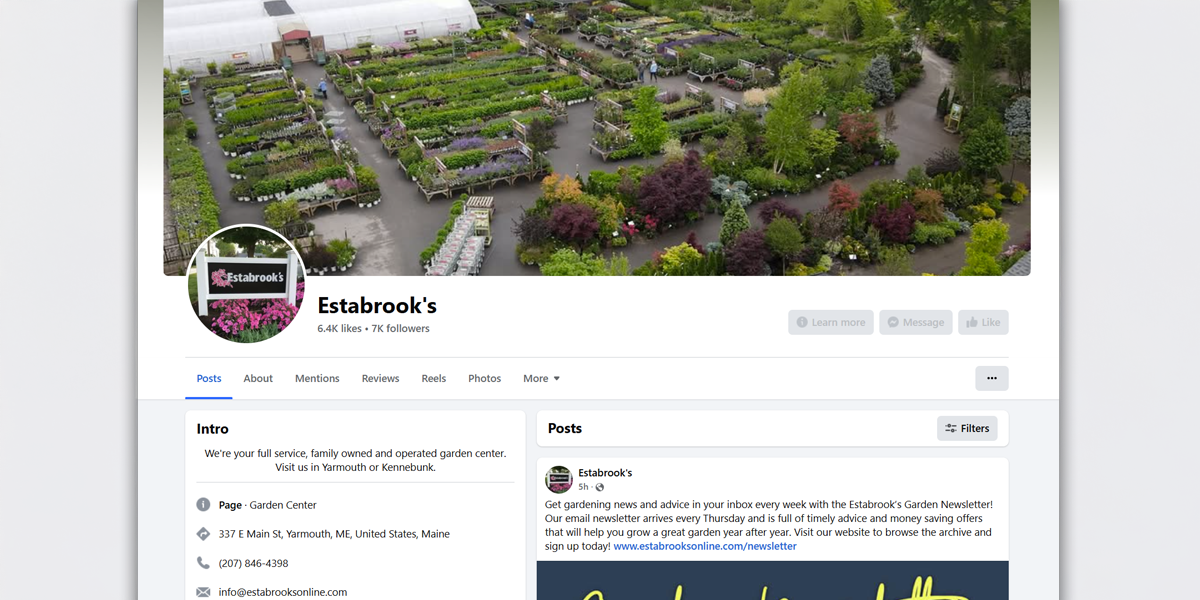 Like Us on Facebook
Connect with us on Facebook to get news and special offers from Estabrook's in your daily News Feed.
Visit Our Facebook Page