Advice
A Mowing Nightmare Becomes Eye Candy

A Mowing Nightmare Becomes Eye Candy
By Kerry Ann Mendez
The July weather in Maine is usually gorgeous - sunny, dry and just what the tourists love. However, this can often mean that lawns can suffer and brown out while gardens pant for water.
As a garden designer, I like to work with plants that can endure stretches of inconsistent watering (although even drought tolerant plants need water at some point!). Two summers ago, I designed and planted a "ledge" garden for my sister Kim. This rocky outcrop is in full sun in her backyard and is a focal point looking from the window over her kitchen sink.
Included are pictures that I took before I started working on the bed (note the browned out grass from extreme heat and drought) and right after I installed the garden (three hours later).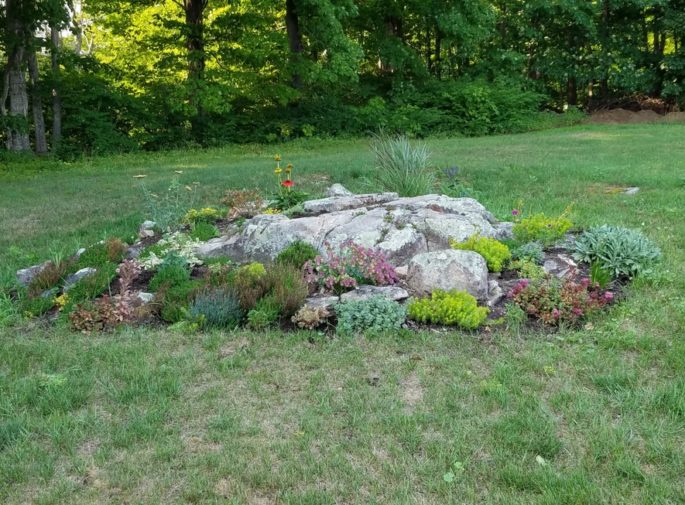 Here is a photo I took the following summer. I've added a few more plants since the original planting. My sister is careful to water the new plants for a week or two after planting, but after this "coddling" period, the garden is pretty much left on its own!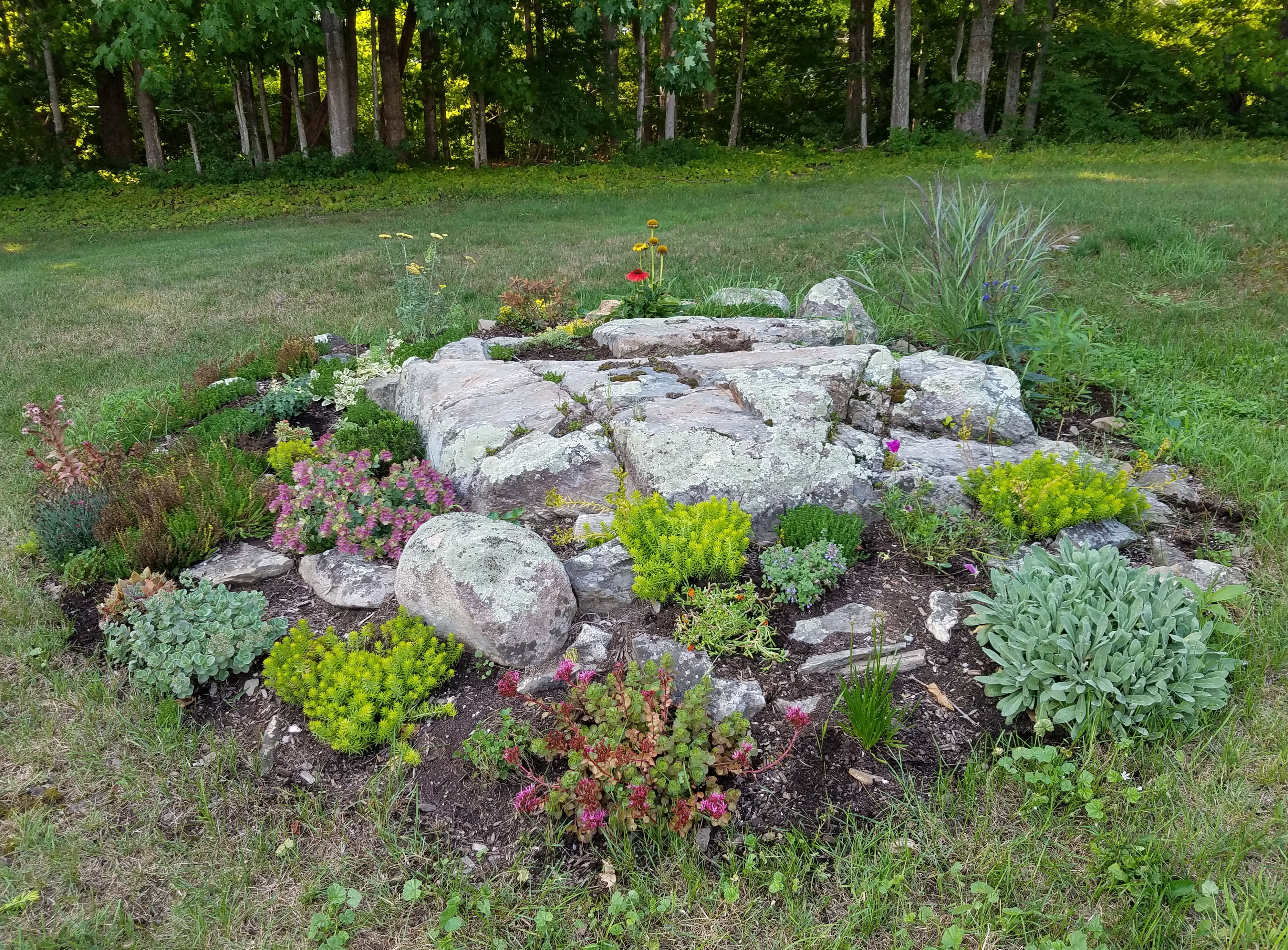 Below are some of the sun worshippers in this Zone 5 garden. We carry all of these at Estabrook's (based on availability).
Coneflower 'Cheyenne Spirit' - 18-24", Zone 4-8
Dwarf Nepeta 'Cat's Pajamas' - 12-14", Zone 3�8
Panicum 'Cheyenne Sky' - 30-38", Zones 4�9
Also included:
Creeping Thyme
Callirhoe involucrata
Achillea 'Moonshine'
Hens and Chicks
Dianthus 'Frosty Fire'
Creeping Sedums
Ornamental Oregano 'Kent's Beauty'